thinking is terrible: rotting: I decided to make... →
rotting: I decided to make this post because the things that I see on tumblr that deal with ableism don't mention the things that I want to be talked about, and I wanted to give an insight into what its like for me personally. I get a lot of asks, mainly anonymous ones, about my disability and how it affects me, and whether or not I approve of these questions I wanted to make something that...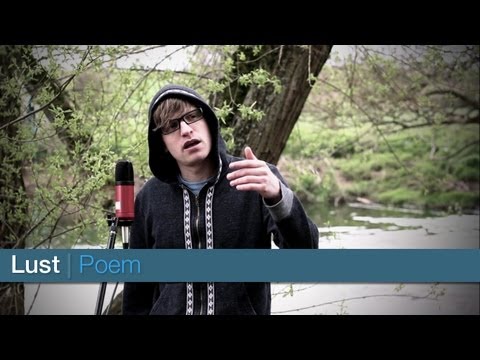 4 tags
I wonder if there are parts of us, frozen within ourselves. We change, everyone does. As time goes on we inevitably get older and become more mature or more broken, or we heal. However, no matter how much changing we've done, sometimes you spend time with someone from your past and slip straight back into old habits, old personalities. It doesn't seem to matter how much growing or...
3 tags
Two Things
There are two things I'd like to write about at this moment. 1. The Idea 2. The Reality I wonder if I'll ever get another chance to reconcile the two.
3 tags
Breathing deeply won't spare me from crying, and it won't bring you back. All it does is press against this ache in my chest and expand it, like it's trying to fill a hole that it doesn't fit.
1 tag
Trials (Short Story)
"Here's the thing, I could just walk away from this you know" my voice sounded snarky and bitter even to my own ears, but I didn't know how to stop it, "I mean, I'm not the one invested in this." She glanced over at me and sighed, a huge breath that left her looking tiny and hollow after the air had been expelled from her lungs. "I know, I...
You
You are not… are you?
6 tags
To Rise and Fall (Short Story)
"Which do you like better?" he licked the dripping ice cream off his fingers and twirled the cone to catch any errant melting before it hit his skin again. "Ah," I nibbled my lip under the cover of the plastic spoon that was trafficking delicious fudge into my mouth as I surgically dissected my sundae. "I think, neither." "What?" he laughed,...
The Matter of Emotions
It provides life with substance and colour, turns a moment into a memory. Emotions make things matter.
Dearest,
This is a goodbye. I cannot promise that it will last, or even that its a good idea. What I can promise, is that it is now. Until then.
6 tags
Storms (Short Story)
Her eyes were the ocean as broiling storm clouds rolled over its surface, electrified and promising pain to any who entered. Deep, unrelenting waves surged through her, and though her body shook with the force of it, her eyes remained steady with rage. I did what any reasonable person would do at that point. I kissed her.
Why do we force our bodies to suffer our minds'...
7 tags
Answers (Musing)
Its the first and the last thing anyone wants. An answer is closure. It is rejection. It is the end of hope. Every possibility ends, except the one that lies within whatever form the answer comes in. It is what everyone fears when they ask a question. An answer may end all of those things, but it is also a beginning. All the anxiety, questions and thoughts surrounding that question are...
2 tags
Perception (Short Story)
Her eyes were dead as she asked for our order. She was almost manic with despair, the way her fingers twitched and her voice exploded out all pitchy and rushed. She wrote her name on the paper that covered the table, practiced motions hesitating before scribbling the traditional smiley face. Just before she left, she pressed her hand to the table as if for support, a mere instant before heavy...
Its one thing to think, another to know…
I bet if I closed my eyes, I'd see only darkness...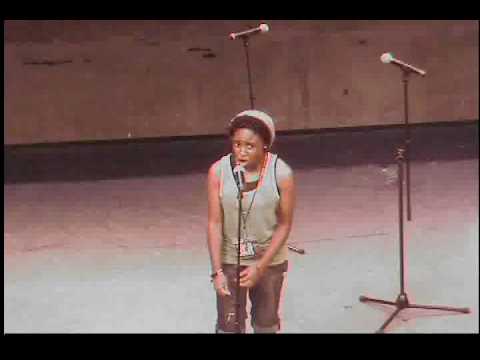 4 tags
Cut Off (Short Story)
What do you do when the thoughts permeate into every waking experience? When even your dreams become tainted with your memories, and there is no escape? Who's eyes do you look into to make it right again? Should you even try? Do you throw yourself away, beg others to treat you carelessly just to get that shred of a moment where things hurt too much to remember? Or when the shakes start,...
4 tags
Sleep, Or More Specifically, What Comes Before and...
And I crawl into bed and try to forget that it feels like a stranger, and when morning comes, it is a stranger that holds your hand too long and kisses you when they're drunk and you let them not because you want it, but because you don't see the point in resisting. And maybe in some way, it'll give me comfort, but I wake up feeling ill, and hungover, and I'll wonder why my...
Its funny, the only one I'm trying to convince is myself. And all I seem to do is convince everyone else.
Dear Someone pt 2
Dear ______. You talk like you're trying to save yourself from a lawsuit, not like you actually care. Its all about you. Maybe I'd believe you if you actually asked me a question. Even feigning interest in my life would be better than the complete disregard you show towards everything about me that doesn't get you what you want. You say you don't want me to feel used, but...
3 tags
Method (Short Story)
I stood under a jet of water while waiting for the pills to take over. Allowing the numbness to wash through me as I lost myself in the drum of liquid on my skin. I leaned forward so the stream could make its way down my spine, my hands flying to slide over my body in its wake to soothe the nerves that cried out as the almost-too-hot spray gushed over them. I held my warm palms there, allowing my...
"This is not what the door's for—slamming you up against, opening your legs..."
– Ali Shapiro, I Keep Trying to Leave but the Sex Just Gets Better and Better  (via internetsafety101)
Take me out of here, fly me to a goodbye. Take me...
5 tags
The Assessment (Short Story)
"Wait here." the attendant stated, white glove-covered hands tapping a pen to his clipboard outside a white door, set in a hall of endless white. Everything in this place was the same clinical white, illuminated by white lights that seemed to come from the ceiling, but weren't directly visible. I grasped the doorknob, grimacing as my dark skin enveloped it, my gaze flying upward...
5 tags
The Little Changes (Musing)
I don't think we notice how much things bother us until we actually talk about it. How much we adjust ourselves for other people. Its in the little things - the way we move, or act. Maybe we respond to something differently, or shift slightly, or laugh in different places. Maybe its in the way our voices hush as someone else speaks up, or how we barrel over someone else's point of...
4 tags
Ask Me Again (Poem)
Ask me again, in a year or two, How many days I wasted on you. Ask me again, in a minute or less, All of the things, I want to confess. Ask me again, when you've got it right, How many moments I wished for your light. Ask me again, when the darkness is past, How much I begged for the moments to last. Ask me again, if you're sure this time, All of the moments I wished you were mine....
"Oh hey! Welcome to Life, where cookies are scarce, and you crap poison ivy."
Click, click, CRUNCH.
And, ignite.
Run, run little red herring, find your heart. Find a life that's got an easier ending than its start.
3 tags
Trees (Short Story)
"Let go, come on, trust me!" he called from beneath me. I was teetering, on the edge of a branch floating above the world, so far from my centre. I should have never let him convince me to climb up here. The ground was a sickening distance away, and it wasn't that I didn't trust him, it was simply that the thought that I would be away from something solid, free falling...
We live in a judgmental world, full of preconceived notions about what we 'should' and 'should not' think or do about everything. The counterculture is so strong that anyone who enjoys ANYTHING even remotely 'popular', then they are looked down upon for 'following trends'. What people don't realize, is that it takes a lot more strength to admit...
All my cards on the table:
I have been having a personal identity crisis since the ending of a really unhealthy relationship that came at a time where I was already spiraling out of control. Since then, I have been struggling to re-obtain everything that made me proud and happy to be myself. I see it, sometimes, when I forget I'm broken and do something without thinking. However something gets in the way most of the...
5 tags
Dear Albert
I'm sorry. I know you'll say it wasn't my fault, and I know it wasn't I just am. I'm sorry I didn't talk to you just a little bit longer last night. I'm sorry that when you finally opened up about what been bothering you, I didn't push you for more. I'm sorry I so easily accepted you're statement of 'I'll tell you more...
Its all fun and games until a girl shows up - then...
3 tags
(500) Days of Summer and Actual Relationships
eddplant: Wow you know what really pisses me off is that (500) Days of Summer is a film about how TERRIBLE THEIR RELATIONSHIP IS and how they were both REALLY SHITTY TO EACH OTHER and somehow so many people only take away the cute little moments in IKEA or some bullshit I don't even remember much of that film except that it's about how BAD THEY WERE FOR EACH OTHER I know this is going to seem...
4 tags
With Ease (Poem)
Breathe, Wake up, Get ready, Leave home, Return again, Settle down, Fall asleep, Breathe, Dream…
3 tags
Stop trvializing other people's problems. They're worth far more than you can give them. People are not toys.
6 tags
New artist I've discovered. Please have a...
I haven't given up
I have the last two pages, I just haven't gotten them uploaded. I'll throw those up sometime tomorrow :)